---
Downtown Music is a community of musicians from many different walks of life that share the same passion and dedication for learning music while enjoying the process.
We pride ourselves on offering professional music instruction for all ages and skill levels. To learn more about our full list of classes, click here.
In addition to our music programs, we also offer many great services for musicians.
Our studio offers recording and production services
Instrument and amplifier troubleshooting and repair
Guitar Strings and band instrument reeds
Custom hand built guitars and amplifiers
Downtown Music T-shirts and Mason jar speakers
Instrument Consignment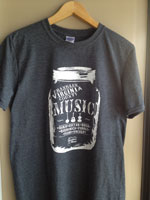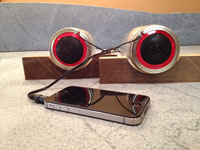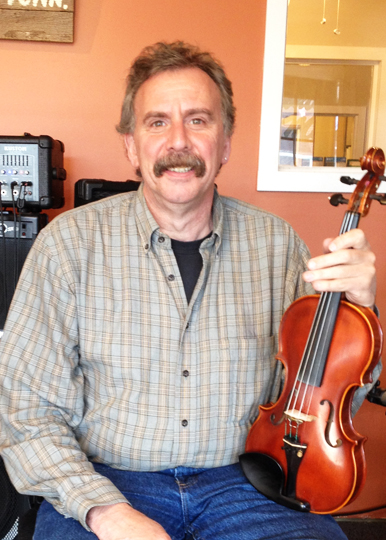 Dean Smith
Dean offers instruction at Downtown Music on guitar, bass, violin, mandolin, banjo, resonator, mountain dulcimer, ukelele, music theory, songwriting and production.
He is a full time musician,singer/songwriter, multi-instrumentalist, producer,and engineer. Dean has three original CD's to his name and has produced nearly a dozen more for other artists in addition to countless demos.
Former students of his have been accepted to music programs at Berkley, Virginia Tech, Radford, Penn State, and Appalacian State. He has been performing since he was twelve in multiple genres including Recording Arts and Sciences and former Associate Producer for the Acoustic Roadshow www.acousticroadshow.com , Dean is also a BMI affiliated publisher, and member of NARAS. You can find his complete story at
his website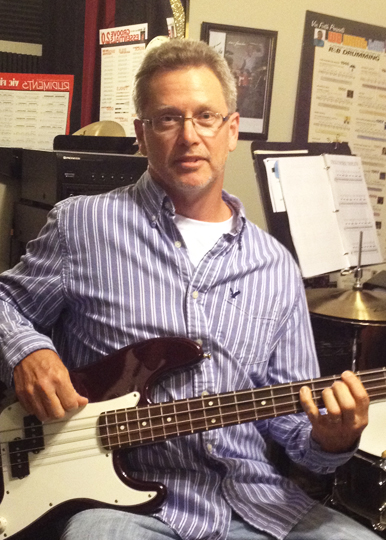 Gary Bowling
Gary developed an interest in drumming at age thirteen and began by playing in the school band then moved onto basement bands. Once the opportunity to play publicly materialized, he was hooked. From age eighteen until age thirty-one he was constantly playing and traveling the east coast in a multitude of groups until marriage and fatherhood took center stage. After taking some time off he answered the call to teach drums and that began a whole new obsession resulting in learning as much as possible about the instrument in hopes to pass it on to others.
Experience in teaching for over ten years has given him the ability to offer lessons in the most complete drum studio in the area. He also gives lessons for bass guitar, another vital instrument of the rhythm section. For those interested in blues music, he gives harmonica lessons.
Julie Jeavons
Julie studied music at Pensacola Christian College in Pensacola, Florida and Moody Bible Institute in Chicago, Illinois, where she became involved with the Women's Concert Choir and toured the country for two years.
She has over twenty years of experience teaching private piano lessons.She has experience directing adult and youth choirs in three cities; Chicago, Illinois; Ringwood, New Jersey; and Scottsvile, Virginia. In addition to directing home school middle and high school bands, she is also an active member of the orchestra at Franklin Heights Baptist Church and teaches piano and vocals at Downtown Music.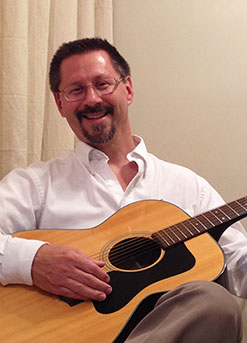 Dan Johnson
Dan has played guitar since he was twelve years old. He played trumpet for both the marching and concert band at Franklin County High School.
He has been involved with Downtown Music since 2004 when he took additional music instruction from Gabe Stalnaker. Gabe assisted him in bringing all of his musical knowledge and progress to the point where he was able to pass on his knowledge to others. He currently teaches and performs with the "Nerves of Steel" band at Downtown Music.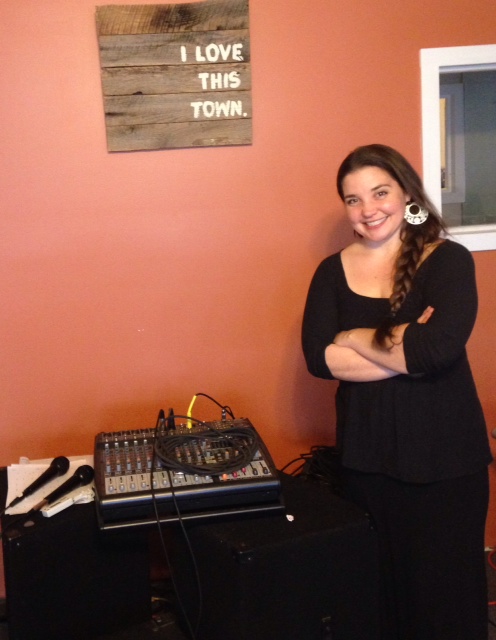 Emily Blankenship-Tucker
Emily Blankenship-Tucker offers instruction in voice, piano and music theory. She holds a Master's Degree in Music Education from Union Institute & University, and has more than 12 years of experience teaching students at every level from beginner through collegiate. Many of her former students have gone on to successful careers in performance. 
She served as the Music Director at the former Blue Ridge Dinner Theatre until 2012, directed musicals at Franklin County High School from 2003-2008, and has directed numerous other choral and instrumental ensembles. She has also composed the scores for seven full-length original musicals. 
Emily has worked as a professional performer since 2001 in plays and musicals here in Franklin County, onstage at Opera Roanoke, and as a touring musician. In addition to the piano, she also plays the guitar, upright bass and accordion. 
Emily is currently a member of the nationally touring Americana trio After Jack (www.afterjackband.com) and serves as the director of Franklin County's Junior Appalachian Musicians (JAM) program. She also provides studio vocals and voice-overs from her home studio.
Emily offers personalized instruction to meet the goals of each student. Her mission as a teacher is to provide each of her students with musical language for self-expression, and to broaden students' understanding of music as an art form.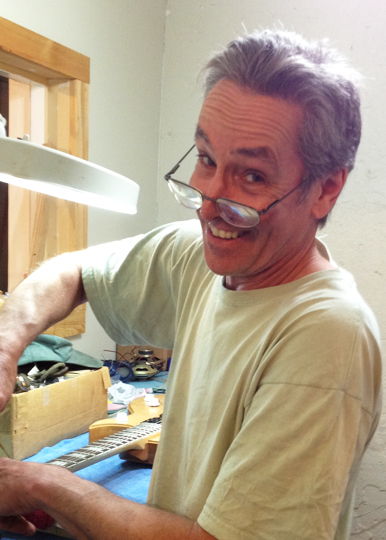 Rob Dower

Rob is Downtown Music's guitar and amp wizard. He repairs amps, stringed, and band instruments. He also builds many of the unique instruments and equipment that you see in our studio. His amplifiers and guitar modifications are a closely guarded secret weapon for many bands throughout the country. If you ever have an instrument or audio equipment that needs troubleshooting, just ask him. We're confident he can fix it.
He has over thirty-five years experience in the music industry which includes playing live, building guitars, basses, amps, and pickups from scratch.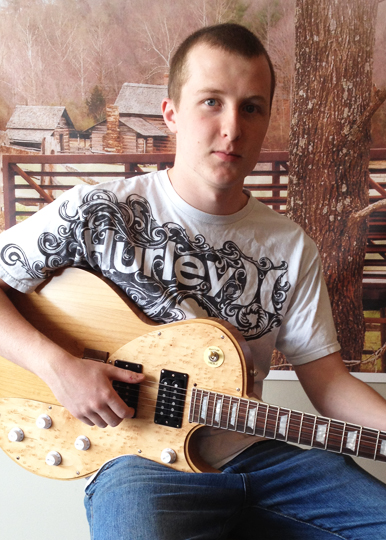 Alex Young
Alex teaches guitar, piano, and drums. He has taken music instruction from both Downtown Music and Ferrum College, where he leads the Ferrum College House Band. He has experience with multiple instruments and genres, from bluegrass and gospel to rock n' roll.
His rock group "The Strangers" is an award winnning Roanoke act and he also is a member of "Southern Breeze" who tour the county and surrounding area promoting their recent CD release.